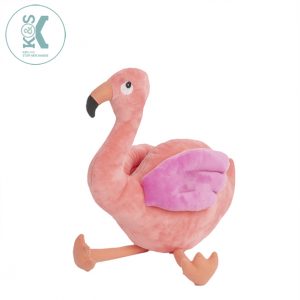 Kids and Stuff Merchandise has a bunch of experience to create your cutest Soft Toys and branded Merchandise.

This Cute Flamingo could be yours!
Always quality
Super soft fabrics
Embroidering eyes and facial features
Logo: embroidering could be on the wings
Colors: we can adjust the Flamingo into your pantone colors

Woven cotton Label
Tag
PE packing
CE certified
DDP delivery to the customers doorsteps
Always Service
You have your own project in the running?
Contact us for more information today. We will be glad to serve you.