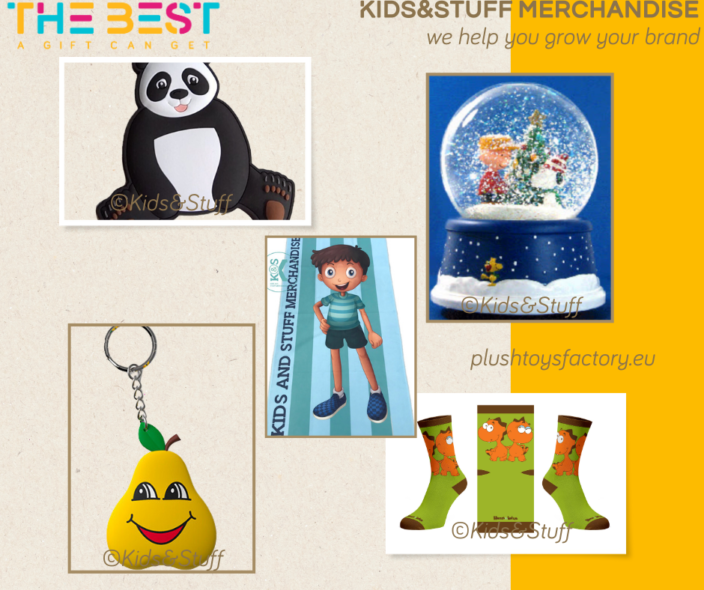 Partner with Kids&Stuff Merchandise for Custom Merchandise:
With our expertise in custom merchandise and commitment to quality, Plush Toys Factory is your trusted partner in creating impactful corporate branded merchandise. We want to help you elevate your brand and leave a lasting impression on your audience.
Please get in touch with us today to discuss your custom corporate branded merchandise needs and unlock your brand's full potential.
WE HELP YOU GROW YOUR BRAND
Elevate Your Brand with Custom Merchandise
Kids&Stuff Merchandise offers a wide range of custom merchandise to help you leave a lasting impression on your target audience.
Our high-quality products, including 2D or super cool 3D keychains, towels, socks, backpacks, drawstring bags, umbrellas, snow globes, and mugs, are designed to enhance brand visibility and foster customer loyalty. Discover the power of customized corporate merchandise and make a memorable statement with Kids&Stuff Merchandise.