Since we use Towels daily both (towels&blankets) are great products for Retail and Promotional branding.
Kids and Stuff Merchandise can produce your Towels&Blankets with the seem feel, look and character design as your soft toys.
It seems to be easy to produce those, however quality needs a professional approach with each product. With our experience in soft toys making we have the advantage to have the right partners to produce your Towels&Blankets as you expect.
Towels
Before preparing your inquiry or production of towels please follow those steps:
Decide Towel Design
Label Design (Tag or wrap package design)
Size Reference
Quantity for each design and size
Sizes
We mostly advise 70 x 140 cm for Custom Beach towels, however 100 x 180 cm and round towels are possible as well.
Weight
We only offer 400gsm or up.
As in Towels as well we strive to offer the best quality for
your branded retail products or promotional campaigns.
Jaquard or printed
For full bright color Beach towels we recommend 3D printing for the best result.
For 2 tones design Jaquard is very powerful. The weight in Jaquard towels can go up to 900gsm. But for quick drying 400 to 450 gsm is most stuitable.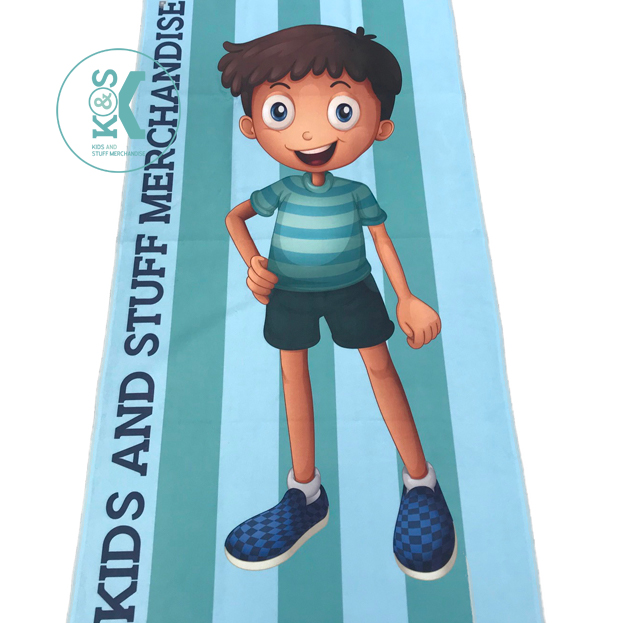 Your customized plush toys and/or merchandise
Get the best Towels, Blankets, Poncho's in Europe